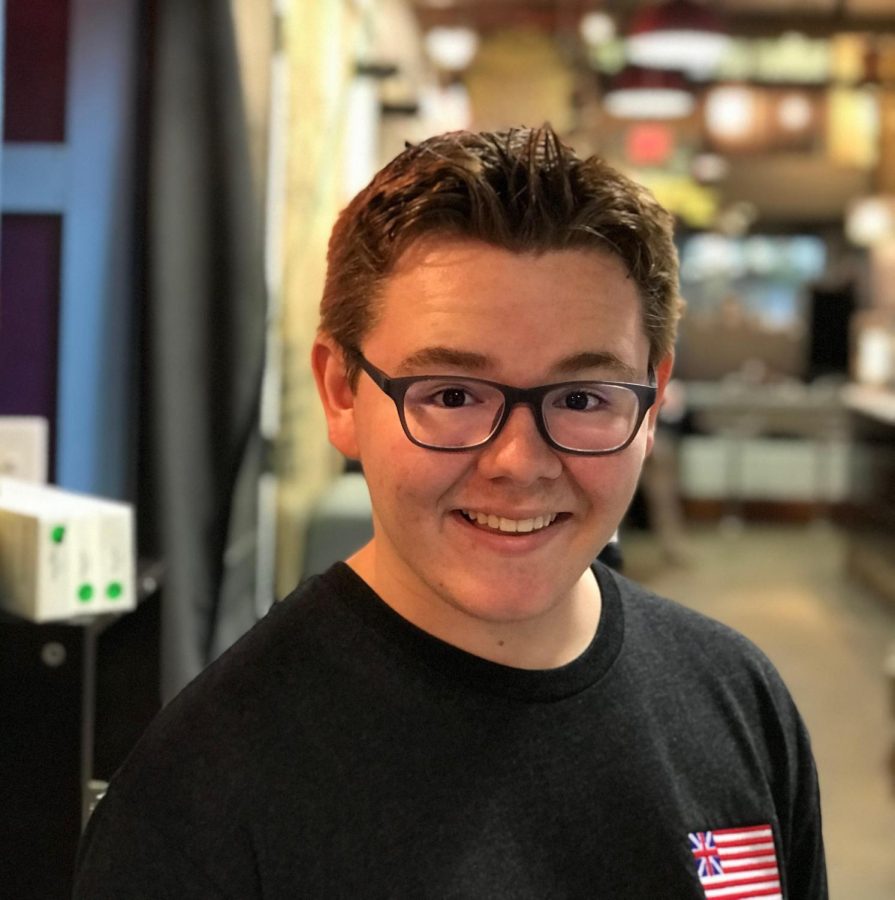 Gareth Mullins is a proud British immigrant teen who has been fresh off the boat for more than 11 years now. Pretty weird how he still has an accent, isn't it…?
Working for The Trojan Times, Gareth always strives for excellence in his work, pushing to fulfill his goals as a writer. Looking ever onward toward what we may face in the future, Gareth is a lifelong advocate for the expression of thought, whether it is opinionated, controversial, or even just a terrible dad joke every once in a while.
Previous credits include diving into the world of online phenomena ("My Country Tis' of Memes") covering the recent success of the amazing Poms team ("Poms Wonderful"), reviewing the great R&B Track "Starboy" ("The Weeknd's 'Star Boy' Is Out Of This World"), examining future dystopia (As tech moves forward, do we step back?), to even coming face-to-face with one of the scariest monsters the school has ever seen ("Homecoming Hysteria: Bat Attack!").
Read his current and future works for views on current events from a rather unique perspective and from a guy who is fully committed to the journalistic tendencies of The Trojan Times team.
He is always up for shameless self promotion!
Hit him up for a talk or two on his insta (@garithimo) or at his snapchat, the-gster
Gareth Mullins, Staff Writer
Feb 21, 2018

Students shaping school policy through new Advisory Council

(Story)

Jan 24, 2018

Filthy Frank reborn as Joji in excellent 'In Tongues'

(Story)

Oct 11, 2017

C-G contest: Make this lizard extinct!

(Story)

May 19, 2017

Big Brother comes to Cary-Grove

(Story)

Apr 06, 2017

A journey into tech minimalism

(Story)

Mar 22, 2017

Mollie Immens ready to take off

(Story)

Mar 01, 2017

As tech moves forward, do we go back?

(Story)

Mar 01, 2017

Climbing to the top

(Story)

Feb 08, 2017

Speech advances all performers to sectionals

(Story/Media)

Jan 26, 2017
Jan 25, 2017

'Sing Street' right up our alley

(Story)

Jan 10, 2017

A millenial's reflection on 2016 deaths

(Story)

Dec 15, 2016

The Weeknd's 'Starboy' is out of this world

(Story)

Dec 07, 2016

Winter Showcase sure to give you chills

(Story/Media)

Dec 01, 2016

'Dr. Strange' a film for fans

(Story)

Nov 16, 2016

My country, 'tis of memes

(Story)

Nov 02, 2016

No flipping way!

(Story/Media)

Oct 07, 2016

Homecoming hysteria: Bat attack!

(Story/Media)

Oct 05, 2016

NBC has heartfelt drama for all of 'Us'

(Story)

Sep 27, 2016

A new musical minute mixtape?

(Story)