December 5, 2018
The theme of Fall Follies this year was the music of Broadway's "rock stars" of the past and present. Beginning Mixed, Advanced Mixed, and Bel Canto choirs performed sets...
Martin Chikos, Staff Writer
December 5, 2018
Illinois is the fifth most populous state in America. It's also the largest producer of pumpkins, the center of commerce in America, the birthplace of the Cubs and one of...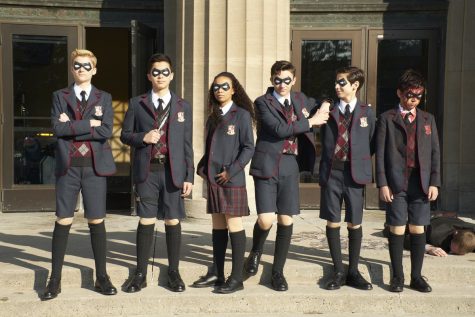 Martin Chikos, Staff Writer
March 11, 2019
Carmen Sandiego (1 season) TV rating: TV-Y7-FV Netflix is rebooting old shows left and right. Voltron, She-Ra and Carmen Sandiego are all Netflix-exclusive...
Carson Gourdie, Staff Writer
February 7, 2019
It was a tale of two halves Sunday for the Cary-Grove Trojans (9-15,7-6) as their fantastic start to the game, aided by a balanced offense and a lockdown defense, was quickly...
Alexa Jurado, Editor
May 14, 2018
With senior art show, the Odyssey Art Walk, behind us, I look back on my long, and sometimes grueling, year in AP Studio Art. While I try to distract myself from the fact...
Loading ...