Gruen reflects on outstanding career after second state trip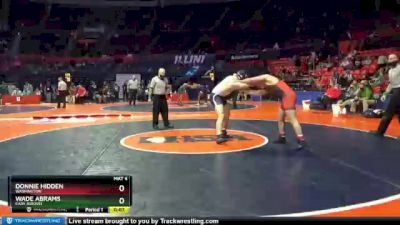 There is a special phrase that I have sitting on my bedroom dresser:
"Sometimes you win, sometimes you learn." 
This year's wrestling team surely learned a lot from their state appearance, and the things they learned just ooze positivity. 
Sure, they didn't capture a state title. However, Rannin Gruen makes sure to reflect on the things that made his career greater than great, along with the things that went well in wrestling for the team in the past few years, including this season. 
"Qualifying for state twice is a pretty big accomplishment, and not many people have done it," Gruen said. "Overall, [I] am pretty pleased. I thought [Wade and I] had great seasons."
Although Gruen had to deal with COVID and an injury during the season, he is grateful for the opportunity to qualify for state multiple times. 
"I couldn't ask for anything else," Gruen said. 
One of Gruen's major strengths in wrestling is the mental side of the game, and "being able to overcome things," he said. That ability paid off with his second state trip.
Overall, Gruen is proud of all the guys that contributed to this awesome season, seniors and otherwise.
"We're definitely pretty young," he said. "There are some other seniors that really came into their own.
"I'm proud of them [all]."