Restaurant review: La Pizza Via and Starbucks
La Pizza Via is a new pizza place in Fox River Grove by the Jewel. Since I don't like anything tomato, with tomato, or derived from tomato, I brought my friend Kade with.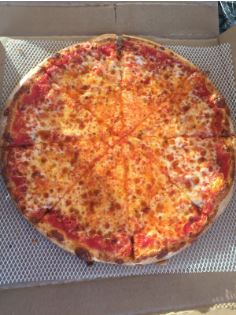 The restaurant itself was nice. It had a modern, clean feel which is always good when dealing with food. If you're looking to go out for pizza though, this place has no tables and only three chairs so I'd suggest going somewhere else unless you want to eat at the picnic tables outside.

We ordered the garlic knots and a cheese pizza. It took about 25 minutes before the pizza was ready, but it did come out hot. The garlic knots were not too great; there were so garlicky to the point that was all we could taste and the bottom was a pool of oil that made the bread all soggy.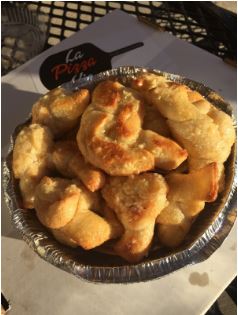 The pizza on the other hand was quite good. He said the cheese-to-sauce proportion was a little off, but the crust made up for it. Overall, the garlic knots were a 2/5 and the pizza was a solid 4/5.
I also tried the new Cary Starbucks and the new Chile Mocha Frappuccino (pictured). The new Starbucks doesn't have too great of service. I ordered a regular Mocha Frappuccino, which took over 10 minutes to get. Several people also reported this problem and some even received the wrong drink. My drink came out right; it had a good balance between coffee and chocolate, but I don't think it was worth the wait unless you can't go to a different location.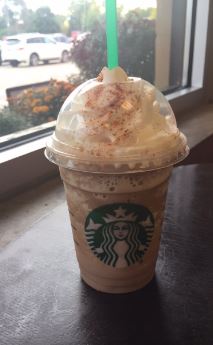 At the Fox River Grove Starbucks, I tried the Chile Mocha Frappuccino. It tasted like chocolate milk that doesn't have a lot of chocolate in it. The chile caused it to have a peppery aftertaste in my throat, but not too overwhelming. Overall, I gave the Cary Starbucks a 2/5 and the Chile Mocha Frappuccino a 3.5/5.