C-G contest: Make this lizard extinct!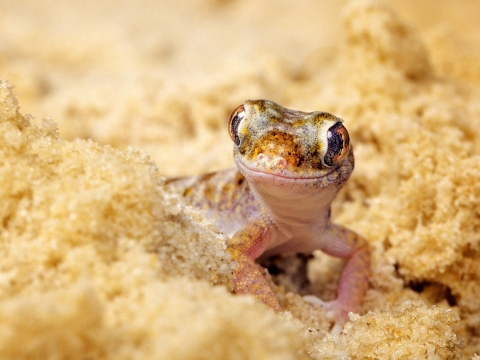 As a new year of school resumes, many things are on people's minds: from overwhelming schoolwork to extracurricular activities to even what to do with their study halls and commons.
But a new factor has become a part of students' school days: the dreaded "screen lizard."
Surprising people whenever they open up their recently acquired Chromebooks, the lizard stalks its prey as a wallpaper, leading people to unsuccessfully try to change their backgrounds, only to have the sneaky little reptile crawl back into their lives.
But, now, due to recent developments, students can finally slay the beast for good by using their own creativity and their artistic talents. Technology Integration Specialist Mr. Blatti said that he could replace the lizard with a more Cary-Grove-themed image if students created one.
Thus, you have the opportunity to create the image that every student in the building will see whenever they fire up their Chromebook.
Previously, this wasn't possible due to the transition to 1:1 computing.
"The Chromebooks are set to erase student data after each use, and the reason for it is because half of the students got old chromebooks," Mr. Blatti said. Since the start of the school year, the tech department left the feature on to attune the Chromebooks to their new owners, by deleting old data from previous students.
At that time, personal affairs with digital lizards didn't really seem to be a hot-button issue for the man, what with him being more concerned about deleting old data that has been on second-wave Chromebooks than students' customization of their computers.
Now, however — and perhaps because of the questioning by The Trojan Times — we have the opportunity to rid ourselves of this cold-blooded interloper forever.
Because the pre-loading screen cannot be changed by students, The Trojan Times has decided to have a vote to let you choose a screen that can give us more Trojan Spirit when we open our computers.
Create a wallpaper image yourself, email it to Mr. Hester at [email protected] by Nov. 1, and we'll put it in the poll! We are always up for showing off C-G talent!
Together, let's kill the lizard for good and take a positive step in our conversion to one-to-one technology!