9 Things We Will All Miss About Sarge
It is no surprise that Mr. Sargeant is, and always will be, a part of the Cary-Grove community. Over his 10 years as principal, he has managed to impact thousands of lives and help people achieve opportunities some may have never thought possible. The Trojan Times believes that it is important to show Sarge just how much he has changed the lives of students, faculty, and citizens of Cary and Fox River Grove.
I reached out to the community to get a wide variety of memories and things about Sarge that we all love. After combining all the memories, I compiled a list of 9 Things We Will All Miss About Sarge.
I've listed all the submissions I received after the list.
His ability to make everyone feel welcomed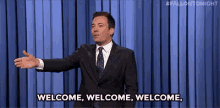 No matter if it was your 100th time passing him in senior hall, or your first time in freshman hall, he always greeted you with the warmest smile and made your day better.
His dedication to the school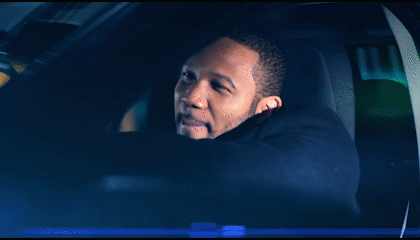 His position may be principal, but that doesn't stop him from helping in any way he can.
"I was at CG for an event and it started snowing. The first one out there shoveling snow was Mr. Sargeant."
His involvement with extracurriculars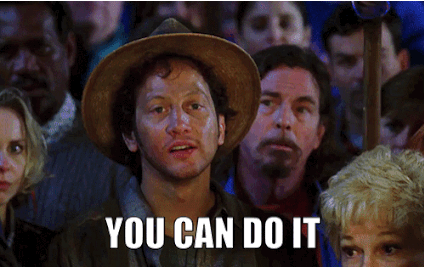 With how active CG is in their extracurriculars, Sarge would spend his Saturday driving from a cross country meet in the morning, to a gymnastics meet in the afternoon, to a fall play performance that same night.
His peppy announcements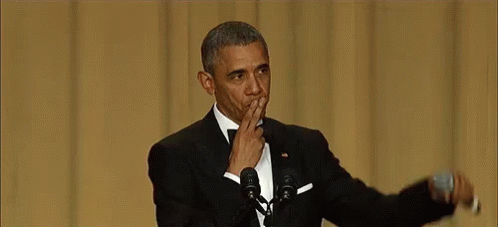 Sarge made sure that every student knew what had been accomplished at each school event. He'd make sure to instruct each student to congratulate whomever it was that had succeeded.
"And as always…. Gooooo Trojans!!"
His tweets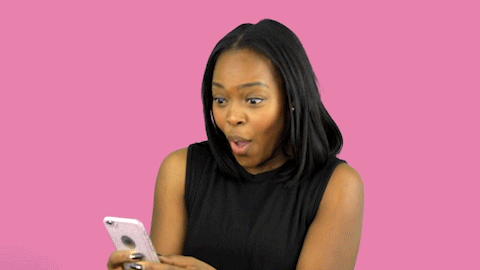 If you missed his announcement during the day, you could always go to @Sargeant44 on twitter and catch up on all of the great things accomplished by our student body. While emotion can be hard to read through text, Sargeant's tweets beamed with happiness and pride (thanks to the help of exclamation points)!
His father-figureness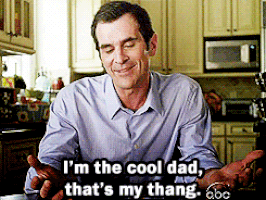 Disappointing Sarge is like disappointing your parent(s): You don't want to. He was such a cheery man that if he had to crack the whip down on you, you knew you messed up somewhere.  
His constant good mood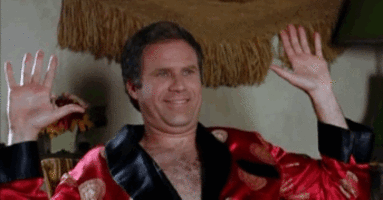 Whether it was a rainy Monday, a sunny Friday, or anything in between, Sarge would walk through the halls as happy as can be. It was a reminder to appreciate where you were because Cary-Grove is a special place, no matter the situation.
His graduation speeches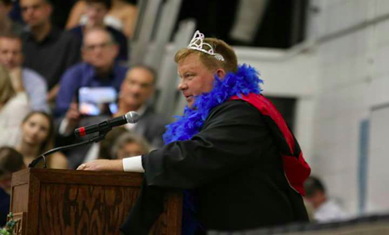 Graduation is already emotional enough. Add a tear shedding Sarge on top of that, and the whole crowd will be emotional. He did try to lighten the mood though, like that time he wore a crown and a boa to the Class of 2015's graduation.
His love and pride for Cary-Grove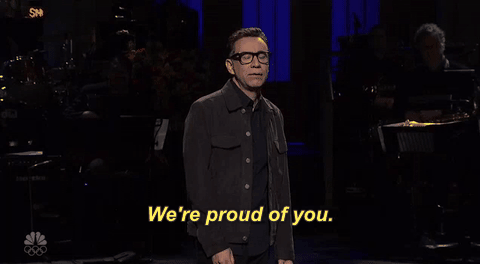 The last thing is something that I don't think someone will ever be able to replace: Sarge's love and pride for our school. He embodies exactly what makes this school so great, and he will go down as one of the most amazing people to have walked the halls of this school.