Ranking the top 5 'Halloween' movies
Each year when Halloween rolls around, the boogeyman returns from the dead to torture his victims again and again. Of course, I'm referring to the infamous homicidal maniac, Michael Myers. It's usually a tradition of mine to watch a few of my favorite Halloween movies each year, but with Halloween Kills being released this October, I wanted to make a list of my top 5 favorite movies in the sub-genre. My list is obviously made from my point of view and what I enjoy in a movie, so it's definitely not an ultimate list by any means. That being said, I hope you enjoy my handcrafted ranking of the five best Halloween films.
1. On the top of my list, I have Halloween 4: The Return of Michael Myers (1988). In my opinion it's not only the best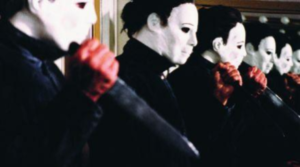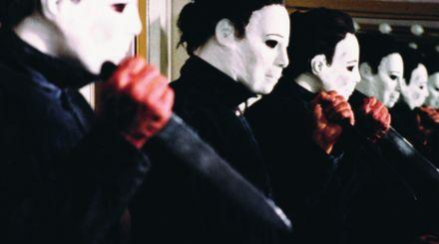 Halloween movie, but the best sequel ever made. Despite the corny looking mask, I really loved the plot and all the characters. The dynamic between the sisters, Rachel Carruthers and Jamie Lloyd, is so heartwarming to watch and really ties the whole film together. Without spoiling it, I thought this movie had such a shocking ending. I truly never saw it coming. 
2. Halloween (1978) was undoubtedly the most unique out of all the films. Having such a brilliant ending with no gore during the entire movie is quite the feat. Obviously, most original movies are usually the best, so it's not surprising that this one is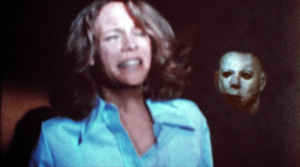 ranked so high. My favorite part about this movie is of course, the ending scene. I can just imagine how the audience felt when Dr. Samuel Loomis peered over the balcony expecting to see Myers's body, but instead saw that his body had vanished. The music cueing right at that moment, along with the horrified expression on Loomis' face is what makes the movie so iconic.
3. Halloween (2018) was the first Halloween movie that I got to see in theaters, so it holds a dear place in my heart. It was a spectacular homage to the original Halloween movie and incorporated many Easter eggs for the fans to enjoy. It was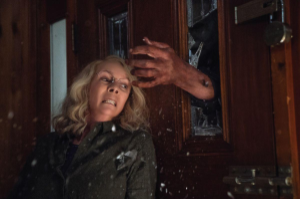 incredible to watch Jamie Lee Curtis in her iconic role facing the boogeyman in a "final" standoff. The mother-daughter relationship between Curtis and actress Judy Greer reminded me a lot of the sisters in Halloween 4. The last thing that really tops off this movie is Curtis' character development. She goes from being a terrified, teenage girl, to a strong, independent woman. I thought this film did a great job of adapting to more timely themes.
4. Halloween 2 (1981) is a classic sequel that picks up right where the first movie left off. This film really provides more background on who Michael is and what his motives are. We get to see why Michael is trying to kill Laurie Strode (Curtis),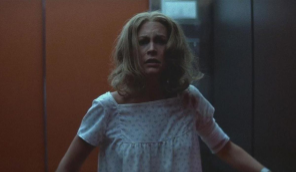 which ties both of the movies together. It's a fun slasher film that most, if not all, horror movie fans would enjoy. I think that the setting of this movie is really the cherry on top. The eerie, empty, quiet hospital definitely gives this movie an added creepy affect. The mystery of never knowing where Michael is or how close he is, is especially horrifying.

5. Halloween 3: Season of the Witch (1982) gets a lot of hate, but in my opinion, I think it's pretty entertaining. The only reason that I ranked it last is because it's completely separate from the Halloween franchise. Michael Myers makes no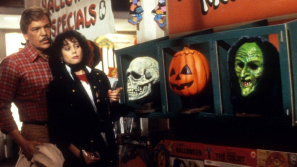 appearance in this film, and they never even mention his name. The only reason that it's called "Halloween 3" is because it has the same director as the other movies, and he wanted to make his own Halloween film depicting his original ideas for the franchise. The really cool thing about this movie is that the masks from the film have made an appearance in every following Halloween movie.