Neon Indian starts new 'Era' in ChillWave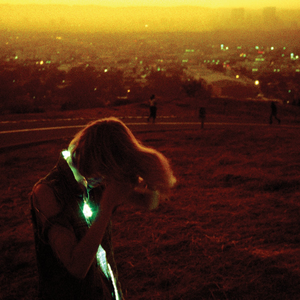 Have you ever heard of the genre ChillWave? My guess is that most people probably haven't. But this genre is becoming more and more prominent in today's indie culture. New bands are emerging every year with a different twist on this calming genre.
ChillWave consists of heavily filtered vocals, looping, sampling, and heavy use of the synthesizer. Now before you swear off this genre as "too fake," I would urge you to go listen to Era Extrana by Neon Indian.
This album uses major key tonality, delivering to their audience a bright and relaxing soundscape. Many pop and reggae bands use this type of tonality, but Neon Indian utilizes it to the full. And although Era Extrana has electronica influences, there are no heavy beat drops like we would find in techno or dubstep music.
Neon Indian uses vocals in their music as a supplement to the instrumentals, which is a fairly unique concept. Toro Y Moi, another popular ChillWave artist, uses soft vocals as well, but they are more prominent in the songs. The artist Washed Out lies somewhere in between these artists with their vocal sounds. Most of their chorus is similar to Neon Indian's style of vocal supplement, with more of a focus on how the beat makes you feel than what emotions the words evoke.
Neon Indian has also carved a unique name for themselves by enhancing your musical experience with stunning visuals. The lead of the band, Alan Palomo, wanted to be a movie director before a music artist. His creative work uniquely captures the beautiful art of videography as well as smooth beats.
"Polish Girl" has a deeply meaningful video to go along with the bright song. This songs bright tonality can be somewhat misleading to the lyrics though. "Do I still cross your mind?/ Your face still distorts the time", is a repeating line that carries throughout the entire song, haunting any listener who can pick up on this. Though their lyrics can be difficult to understand, anyone who truly hears what they are saying knows that "Polish Girl" is one of the most chilling songs about heartache and loss.
The heart is one theme that carries throughout the entirety of the album. The first song, "Heart: Attack", leads nicely into the middle of the album is the song "Heart: Decay", with a finishing song of "Heart: Release". These similar titles are what carry the theme of the album. "Heart: Attack" starts off with a bang, much like if one was dealing with something surprising. "Heart: Decay" is a remorseful song, with unintelligible vocals in the back, as if someone were leaving a message on a phone. After all these emotional songs, "Heart: Release" comes to the rescue with soothing tones of hope.
Like the genre implies, this definitely band gives off a chill vibe. It's the perfect music to listen to while relaxing Neon Indian deserves the title of ChillWave Artist, and if it was my pick, I'd say their album Era Extrana would be in the top 10.